Industrial Air Handling Unit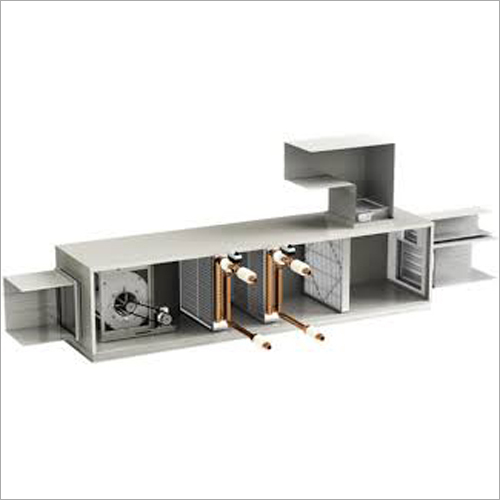 Industrial Air Handling Unit
Product Description
Industrial Air Handling Unit (AHU) is a large and sophisticated equipment used in industrial and commercial settings to manage and control the indoor air quality and temperature. AHUs are an integral part of HVAC (Heating, Ventilation, and Air Conditioning) systems, and they are responsible for circulating and conditioning air within a building or facility. These units regulate the supply of fresh air, remove contaminants, control humidity, and ensure a comfortable and healthy environment for occupants and processes in large-scale industrial applications.
FAQ:
Q: What is the purpose of an Industrial Air Handling Unit?
A: The primary purpose of an Industrial Air Handling Unit is to manage and distribute conditioned air throughout industrial facilities. This includes the supply of fresh outdoor air, filtration to remove dust and pollutants, temperature control, and humidity regulation. AHUs are crucial for maintaining a safe, comfortable, and productive environment in large manufacturing plants, warehouses, data centers, and other industrial spaces.
Q: How does an Industrial Air Handling Unit work?
A: An Industrial AHU draws in outside air and passes it through filters to remove impurities. It then heats or cools the air to reach the desired temperature, based on the requirements of the facility. The conditioned air is then distributed through a network of ducts to various zones within the building. Additionally, AHUs may incorporate heat recovery systems to improve energy efficiency by using waste heat to pre-condition incoming air.
Q: What are the components of an Industrial Air Handling Unit?
A: An Industrial AHU consists of several essential components, including fans, filters, heating and cooling coils, dampers, mixing chambers, and control systems. The fans are responsible for air circulation, while filters ensure air quality. Heating and cooling coils regulate temperature, and dampers control the airflow direction and distribution.
Q: Are Industrial Air Handling Units customizable for specific needs?
A: Yes, Industrial AHUs can be highly customizable to meet the specific needs of various industrial applications. The size, capacity, and configuration of the AHU can be tailored to the building's layout, the level of air conditioning required, and the air quality standards mandated by regulations or industry requirements.